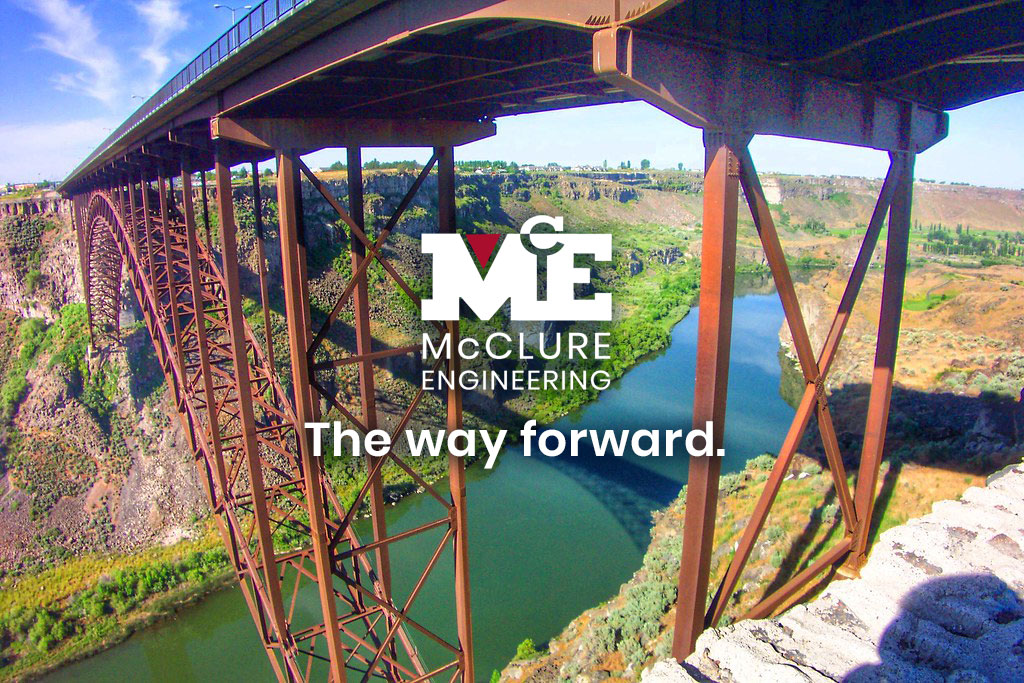 New Ownership, Expanded Vision
Did you know that McClure Engineering Inc. was founded in Twin Falls, Idaho in 1978 by Scott McClure?  Scott has served on the Idaho State Board of Engineers, run for state senate, and currently serves as a member of the Board of Directors for the College of Southern Idaho.  Over the years he and his remarkable team have supported various clients in many industries from the Magic Valley, Mountain West, and globally.  Scott has been licensed in up to 15 states at one time serving the western United States.
McClure Engineering Inc. (MEI) provides structural and mechanical engineering services and even landed a job refurbishing a rock crusher in Sweden in 2014.  They support food and dairy processing companies in the region through energy efficiency audits liaising with the local electricity providers to secure rebates for clients.  In most cases the return on investment for projects they have supported has been approximately 1 year!   Traditionally, boiler work in the region has benefited significantly from the involvement of the company.
In January of 2020, Scott and the new owners of the company finalized the sale of MEI to new owners.  The new company president, Mathers (Matt) Farr is working hard to build on the reputation and experience Scott developed throughout his career as he leads the company into its next chapter of growth.  He has plans to hire a new mechanical engineer and structural engineer to support the company's growth as Scott moves into retirement.
Several of the new owners of the company come from the telecommunications industry and a future blog post will introduce you to them.  Matt and the new board of directors also have plans to form a telecommunications side of the company under the name of Rucon Engineers.  Projects will range from land-line telephone systems to fiber optic networks.  Some recent work relating to this market has been the services offered to help small rural communities secure funding from the federal government to facilitate better internet access for their residents.
What you can expect moving forward:
The same great engineering service you've come to expect from McClure Engineering
A good blend of time-proven engineering design practices with newer technologies
Continued focus on quality engineering design in the community, nation, and world
Stay tuned!